For/from Paola
"You are such a buzz kill," she said, pouting, frowning, pulling her lips into distorted shapes of anger—faked, but not. "Come on! I'm so stoked about it! Be excited for me!"
"No," I turned my back on the lovely body, the colour of a cafe latte with all the milk mixed in, the generous sprinkling of cinnamon leaving darker patches and freckles in the most kissable places.
"No," I said again, meeting her eyes in the mirror of my dresser, and turning  away again, away from the reflection of that lovely body, sitting cross-legged on my bed, pulling papers out of a portfolio, spreading them out on the bedspread we had just soaked and rumpled.
"No," I said again, and moved to the window. "No. It's a terrible idea, I hate it, I don't want you to do it, and I will not—I don't want to look at them or help you choose."
"Buzz kill," she taunted. I felt, heard her rumple her papers. "This one, I think this one is my favourite. Come see. Please, come see."
I pressed my forehead against the cold glass of the window.
"No."
The creak of the bed. Footsteps.
Warm breath on my ear.
"I don't want to choose without you."
Arms around my waist, fingers crawling up my back. Hands on my shoulders.
A coy massage.
"My choice is none, I choose none, I don't want you to have any," I said, again, to the pane of glass, to unhearing ears.
Hands over my face, in my mouth.
I bared my teeth.
A kiss.
A bite.
"Ouch! Why did you bite me?"
"Because," I turned around, whirled into those cafe latte arms, grabbed their wrists, kissed the palms and the pale skin of the forearms in which blue-green veins throbbed, "because I do not want you to deface that which I love most in the world."
A sprinkling of cinnamon on the shoulders.
The darkening-then-lightening of the areolae, the curve of…
She pulled me towards her, then pushed me down. Purred.
"Talk to me, tell me," she whispered. I kissed each rib, then the freckle-less belly—the cinnamon sprinkles returned on the thighs…
"It is perfect, every inch of you is perfect," I murmured, mouth full of skin and flesh. "Your skin is the universe's canvas, the sun's, and nothing else should mar it, ever."
"Except your teeth marks?" she teased.
So I bit.
"Ouch!" I bit again, not hard, but she responded with ferocity and we tumbled to the hardwood floor and before we were done, my knees and palms were scraped raw and her back was a criss-cross of red welts and lines, some inadvertently caused by the floor, others the consequence of my insufficiently trimmed nails.
"Well look at what you've done," she said, not displeased, twisting to look at her back in the dresser mirror. "How am I supposed to get a tattoo now?"
I smiled at her, still on the floor by the window.
"That was not entirely on purpose," I said. But I was pleased.
"I'm still going to do it, you know," she said. Still defiant. Ferocious.
"I know," I said.
"Come look at them," she said.
I shook my head.
"No.
I got up slowly, turned away from her body, marked up but still so lovely, both from its reality and its reflection in the mirror.
"Come look at the sunrise," I said.
I closed my eyes and listened to her footsteps and felt, smelt, heard her approach—close, closer, then nestled in my arms, head on my shoulder.
"Open your eyes, you idiot," she said.
"No," I said. "Describe it to me."
"It's beautiful," she whispered into my ear. "Pink, gold and orange breaking out over the horizon, black and grey turning to the lightest, palest of blues. Breathtaking. The blue, right now, is the colour of the flecks on the outside of your irises, and it is precisely the colour that is going to be the centre of my tattoo when…"
I bit her.
We tumbled to the floor again, and the sun finished rising unseen.
*
#3LITTLEWORDS:
For Nicole: Cardamom Knob Wool
For Jenn: Piano River Feather
For Lara: Peasant Cicada Pomegranate
For Paola: Stoked Sunrise Ferocity
Next?
mjc
P.S. Look what I discovered! I can sign your e-book!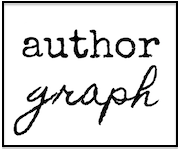 P.S.2: Apparently, hard copies of Tell Me will be available as of November 17, 2016. Mark your calendars… & to get an invitation to the brick-and-mortar book launch, and early notice of the release of Consequences, subscribe to For Your Eyes Only, a super secret (Do. Not. Tell. Anyone!), very occasional titillating update from M. Jane Colette about super secret (Really) upcoming new releases and projects.
*
Not-so-secret places to hook up with me: Twitter &
GoodReads